2023 Speakers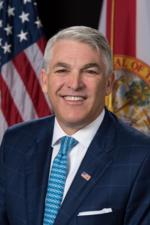 Paul Anderson, President and CEO, Port Tampa Bay
Former Federal Maritime Commissioner Paul Anderson joined Port Tampa Bay as Chief Executive Officer in December 2012 after holding a series of high-profile leadership positions in the public and private sectors over the last three (3) decades. Prior to joining Port Tampa Bay, Mr. Anderson, was the Chief Executive Officer at the Jacksonville Port Authority.
Nominated to the Federal Maritime Commission by President George W. Bush in 2003, and unanimously confirmed by the U.S. Senate in 2004, Mr. Anderson served a five-year term ending in 2008. In addition, the president designated Anderson as the Commission's Chairman and re-nominated him for a second five year term. A highlight of Anderson's service included his appointment to the Committee on Marine Transportation, a cabinet-level strategy group responsible for the nation's seaports and reporting directly to the president.
Anderson spent 10 years with JM Family Enterprises, a diversified automobile business headquartered in Deerfield Beach, Florida, and was previously a senior director of Seabulk Marine, Inc., an international marine transportation company in Fort Lauderdale, Florida. He has also served as an advisor on intermodal issues to former Florida governors Jeb Bush and Charlie Crist.
Paul recently was reelected for a second term as the Chairman of the Florida Ports Council by his fellow Florida's port directors. He also serves multiple national leadership positions including the board of directors of the American Association of Port Authorities (AAPA) and Coalition for America's Gateways and Trade Corridors (CAGTC). Paul also serves on the board of directors for the Florida Chamber of Commerce; Associated Industries of Florida; Moffitt Cancer Center Foundation; Leukemia Lymphoma Society; Florida Aquarium; Visit Tampa Bay; Tampa Hillsborough EDC; Hillsborough Metropolitan Planning Organization (MPO); and the National Executive Committee of the 2017 College Football Playoff National Championship. He has also held numerous community leadership positions including Chair, Board of Trustees, Broward (FL) Community College; Chair, Broward Alliance; Chair, Broward Health Foundation; Board of Directors of The Orange Bowl Committee; and Board of Advisors of the South Florida PGA.
Anderson has lived in Florida for over 35 years and relocated with his family to Tampa, except during the period of his public service in Washington, D.C. Anderson is a 1982 graduate of the University of Florida and completed the Senior Managers in Government program at Harvard University's John F. Kennedy School of Government.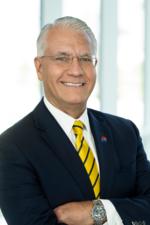 John Tiliacos
John Tiliacos is the Executive Vice President of Airport Operations and Customer Service for Tampa International Airport. He is responsible for
Airfield and Terminal Operations, Public Safety and Security, Aircraft Rescue and Firefighting, three General Aviation Airports, Guest Services, Airport Planning and Development and Construction, and Facilities Maintenance.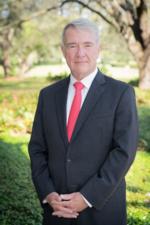 General (Ret) Kenneth F. "Frank" McKenzie, Jr.
General (Ret) Kenneth F. "Frank" McKenzie, Jr. became the Executive Director of the University of South Florida's Global and National Security Institute in May 2022. In July 2022, he also became the Executive Director of the Florida Center for Cybersecurity, also known as Cyber Florida.
He is the former Commander, United States Central Command. A native of Birmingham, Alabama, upon graduation from The Citadel in 1979, General McKenzie was commissioned into the Marine Corps and trained as an infantry officer.
He has commanded at the platoon, company, battalion, Marine Expeditionary Unit (MEU), and component levels. As a lieutenant colonel, he commanded First Battalion, Sixth Marines. As the Commanding Officer of the 22d MEU (SOC), he led the MEU on combat deployments to Afghanistan in 2004 and Iraq in 2005-06. In 2006-07 he served as the Military Secretary to the 33rd and 34th Commandants of the Marine Corps.
Upon promotion to Brigadier General in July 2007, he served on the Joint Staff as a Deputy Director of Operations within the National Military Command Center. In June 2008, he was selected by the Chairman of the Joint Chiefs of Staff to be the Director of the Chairman's New Administration Transition Team (CNATT). In this capacity, he coordinated the efforts of the Joint Staff and the combatant commands in preparing for and executing a wartime transition of administrations.
In June 2009, he reported to the International Security Assistance Force (ISAF) in Kabul, Afghanistan, to serve as the Deputy to the Deputy Chief of Staff (DCOS) for Stability. Upon his return from Afghanistan, in July 2010, he was assigned as the Director, Strategy, Plans, and Policy (J-5) for the U.S. Central Command. In August 2012, he reported to Headquarters Marine Corps to serve as the Marine Corps Representative to the Quadrennial Defense Review. In June 2014, he was promoted to Lieutenant General and assumed command of U.S. Marine Corps Forces, Central Command.
In October 2015, he was assigned to the Joint Staff to serve as the Director, J-5, Strategic Plans and Policy, Joint Staff.
In July 2017, he was named the Director, Joint Staff. General McKenzie was promoted to the grade of General and assumed command of U.S. Central Command (CENTCOM) in March 2019. He relinquished command of CENTCOM and retired from the Marine Corps on 1 April 2022, completing over 42 years of service.
General McKenzie is an honors graduate of the Armor Officer Advanced Course, Marine Corps Command and Staff College, and the School of Advanced Warfighting. He was selected as a CMC Fellow in 1999, and served as a Senior Military Fellow within the Institute for National Strategic Studies at the National Defense University. He has a master's degree in teaching with a concentration in history. He is currently the President of the Board of Directors of the Institute of Applied Engineering at the University of South Florida, a Distinguished Senior Fellow on National Security at the Middle East Institute, a Member of the International Advisory Committee of the National Council on U.S. Arab relations, and a Member of the National Security Advisory Council, U.S. Global Leadership Coalition.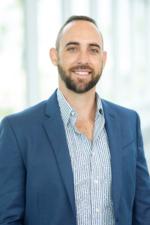 Eric Caplan
Sustainability and Resilience Program Director for HCAA
Eric is a Florida native, born and raised in St. Petersburg. Before entering the fields of sustainability and resilience, Eric achieved a B.S. in Environmental Studies from the University of Central Florida, and a double M.S. from the University of Florida; one in Natural Resource and Policy, and the other in Environmental Engineering. Prior to joining Tampa International Airport (TPA) as the Sustainability and Resilience Program Director, Eric served as the Energy, Sustainability and Buildings Division Manager for Manatee County, FL Government, as well as the Energy Analyst for the Mayor's Office of the City of St. Petersburg. Additionally, Eric has professional experience in the Environmental Protection, Emergency Management and Public Health fields. In addition to supporting community sustainability initiatives and promoting TPA sustainability efforts to the public at large, Eric internally manages the Sustainable Management Plan (SMP), the Resilience Action Plan (RAP), and Airport Carbon Accreditation Program (ACA) efforts on behalf of all the airports that make up the Hillsborough County Aviation Authority.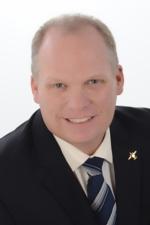 Nevada Smith
Airport Operations Manager, Airfield
Nevada Smith joined Team TPA in 2015 after retiring from the Coast Guard flying helicopters. He is currently an Airport Operations Manager and is in charge of the TPA's drone program.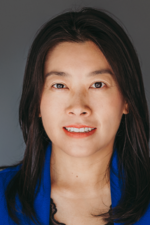 Dr. Yu Yu Zhang
Dr. Yu Yu Zhang is a Professor with the Department of Civil and Environmental Engineering at University of South Florida (USF). She serves as the Director of National Institute for Congestion Reduction (NICR), a USDOT National University Transportation Center, and
the Program Director of Advance Air Mobility at CUTR.
In aviation research, Dr. Zhang has led about twenty projects sponsored by USDOT, FAA, FDOT, and TRB, focusing on air traffic management, performance evaluation of NextGen initiatives, and integrated airspace with new entrants (electric vertical take-off and landing vehicles, unmanned aerial systems). She has led a series of pioneering studies on Advanced Air Mobility (AAM), including integrated network design and demand estimation, automated pre-departure flight planning, environmental impact analysis of AAM, simulation platform development for performance analysis of AAM system, etc.
Dr. Zhang holds Ph.D. and M.S. from the University of California Berkeley in Civil and Environmental Engineering and Bachelor from Southeast University of China in Transportation Engineering.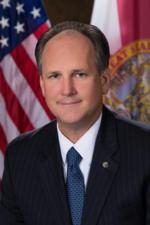 Mark Dubina
Mark Dubina currently serves as Vice President of Security for Port Tampa Bay. Mr. Dubina is a graduate of Florida State University, with extensive additional specialized training in law enforcement operations and seaport security. Mr. Dubina is a Certified Law Enforcement Officer, Certified Law Enforcement Instructor, Certified Fraud Examiner and Certified Port Executive™.

Mr. Dubina has a combined 32 years of law enforcement and public sector management experience. Mr. Dubina's current duties include management of all aspects of security operations for the Port, Florida's largest and most diversified port. Mr. Dubina serves on the board of the Tampa Bay Urban Area Security Initiative (UASI) Working Group, the State of Florida Domestic Security Oversight Council Critical Infrastructure Working Group, the Tampa Bay Regional Domestic Security Task Force and the Area Maritime Security Committee. Mr. Dubina is also a board member of the Tampa Bay Chapter of the Association of Certified Fraud Examiners.

Immediately prior to his current position, Mr. Dubina was the Chief of Investigations for the Florida Department of Law Enforcement (FDLE) in Tampa. During his career with FDLE, Mr. Dubina gained extensive experience organizing and directing investigations, supervising special events and coordinating security details for visiting dignitaries.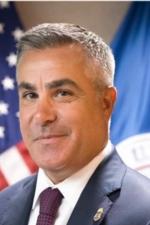 Salvatore Ingrassia
Mr. Ingrassia is currently the Port Director, Port of JFK International Airport (JFK). Presently, he is responsible for all CBP operations at JFK, including the processing of international passengers, $110 billion in imported merchandise, and more than 60% of the international mail arriving in the United States.
Prior to his current assignment, Mr. Ingrassia served as Assistant Director, Field Operations, Center for Intelligence, Targeting and Enforcement (CITE), in the U.S. Customs and Border Protection (CBP), Office of Field Operations (OFO), New York Field Office (NYFO). Where he managed multiple analytical units that have been fused into a single team focused on effective analysis, production, and dissemination of relevant threat-stream intelligence and coordination of enforcement efforts.
Mr. Ingrassia was previously assigned as the Acting Assistant Director, Field Operations, Trade and Cargo Security, for the NYFO. In that capacity, he oversaw all CBP trade and cargo activities in the New York/Newark Seaport, JFK Airport, Newark Liberty International Airport (EWR), and the Pharmaceuticals, Health, and Chemicals (PHC) Center of Excellence and Expertise (Center).
He also served as the Assistant Port Director, Passenger Operations, at JFK and was responsible for the facilitation of over 16 million passengers in a single year.
Mr. Ingrassia was hired as an Import Specialist in 1994 after completing his degree in Criminal Justice at St. John's University. Since then he has held a series of positions in both OFO and the Office of Trade including: International Trade Specialist with the New York Strategic Trade Center, now known as the National Threat Analysis Center-New York (NTAC), Lead International Trade Specialist in the NTAC; Chief, Miscellaneous Products Branch, in the National Commodity Specialist Division; and the first Assistant Center Director for the then-pilot PHC Center. Mr. Ingrassia was selected as the Assistant Port Director, Trade Operations at JFK in 2013.
Mr. Ingrassia was born in Brooklyn, New York, and is a graduate of Canarsie High School, St. John's University, University of Maryland, Robert H. Smith School of Business Leadership Institute, and the University of Virginia, Darden School, Executive Education. He is married and has three sons.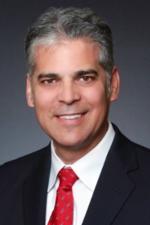 Emilio F. Salabarria
Emilio is a native of Tampa, Florida; in July 2022, he joined Cyber Florida as the Deputy Senior Executive Advisor responsible for providing advanced, expert knowledge and subject matter expertise in a specific subject area that contributes to the mission(s) and initiative(s) of The Florida Center for Cybersecurity (aka Cyber Florida) at The University of South Florida (USF). This includes but is not limited to technical and professional cybersecurity training and development, including simulations and cyber range exercises; public policies (including government legislation and regulation) related to cybersecurity and national security; cybersecurity-related technologies, and/or support for elements and aspects of the state's critical infrastructure and industrial/economic base.
Emilio worked for the Tampa Electric Company (TECO) as the Emergency Management and Business Continuity Director, Emilio worked for The Depository Trust and Clearing Corporation (DTCC) as the Global Life Safety Manager, and he also worked at the Tampa Port Authority (TPA) as the Director of Safety and Training.
Emilio worked for Tampa Fire Rescue (TFR) where he advanced up the ranks to Division Fire Chief of Special Operations, supervising the TFR Specialty Teams. He participated as part of the TFR planning team for many Gasparilla Parades, the 2012 Republican National Convention (RNC), and Super Bowl 43.
Emilio's education includes Associate of Science Degrees in Emergency Medical Services and Fire Science from Hillsborough Community College, Bachelor of Arts in Business Administration from Northwood University, and a Master of Science in Critical Incident Management from Saint Leo University.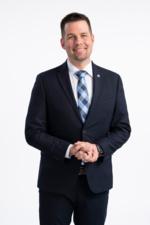 Adam Bouchard
Adam Bouchard is the Vice President of Operations for the Hillsborough County Aviation Authority, which operates Tampa International Airport, Peter O'Knight Airport, Plant City Airport, and Tampa Executive Airport. Before joining the Aviation Authority in 2015, he worked in progressive leadersip roles for American Airlines in Nashville, Los Angeles, and Chicago.
In his current role, Adam helps lead Airfield Operationa, Terminal Operations, Guest Experience, Security Operations Compliance, Emergency Management, and Resilience, the Airport Operations Center, Lost and Found, and the Aircraft Rescue and Fire Fighting teams.
During his time at the airport, Tampa Internatioal Airport has been recognized as an industry leader and innovator in areas including Unpiloted Aircraft Systems, COVID-19, and community engagement and community relations matters regarding noice and NextGen initiaitives, in addition to work around regulatory compliance.
Mr. Bouchard attained his BA in Aviation Business Administration at Embry-Riddle Aeronautical University in Daytona, FL and his MBA, Marketing 2022 at Penn State University State College, PA.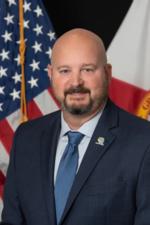 Matt Thompson
Captain Matthew Thompson is responsible for facilitating cargo and cruise operations throughout the port area and port access, by water, land or rail. He will also be responsible for ensuring public terminal facilities are operated efficiently and professionally and in keeping with regulations. Additionally, he works closely with security, facilities and business development team to continue to expand the port.
Matt previously served as Port Tampa Bay's Director of Cruise Operations & Emergency Management. Priot to that, Captain Thompson has over 30 years experience in maritime operations and emergency management. Prior to joining Port Tampa Bay in 2022, he served in the U.S. Coast Guard as Sector Commander of the St. Petersburg and Tampa Bay Area, Captain of the Port, Officer in Charge of Marine Inspection, Search and Rescue Mission Coordinator, Federal On-Scene Coordinator, and Federal Maritime Security Coordinator while directing all Coast Guard operations along the West Coast of Florida and throughout the Tampa Bay region.
He holds a Bachelor of Science from Excelsior College in Management, and a Joint Professional Military Education certification from the U.S. Air Force, Air Command and Staff College. Captain Matt Thompson was The Propeller Club Port of Tampa's Maritime Person of the Year for 2022, and his military person awards include: the Legion of Merit, three Meritorious Service Medals, four Commendation Medals, and three Achievement Medals.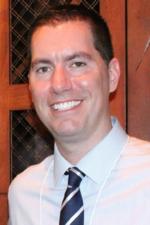 Brian LaMarre
Mr. Brian LaMarre works for the National Oceanic and Atmospheric Administration's (NOAA) National Weather Service (NWS) as the Meteorologist-in-Charge and field office director of the Tampa Bay Area Weather Forecast Office. The NWS Tampa office provides weather, water, and climate services across west-central and southwest Florida. Brian is also the Lead of the NOAA Gulf of Mexico Regional Collaboration Team focused on bringing people and resources together to promote NOAA's science and public safety and research missions across the Gulf of Mexico region of five states.
Brian started his career with the NWS in 1992 and has worked at field offices in Hartford, Connecticut; Corpus Christi and Lubbock, Texas; and Tampa, Florida. Brian also served as the national program manager of the NWS for coastal and marine weather services at the NWS headquarters in Washington D.C. Brian has been the meteorologist-in-charge of the NWS Tampa office since 2007 and has focused on leading new and innovative services to enable decisions to protect life and property. Brian holds a bachelor's degree in meteorology and a master's degree in management with a specialization in leadership and organizational change.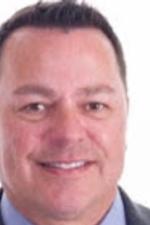 Mike Strickland
Belfor is a global leader in integrated disaster recovery and property restoration services, with more than 100 full-service offices in the United States. Mike, a 4th Generation Tampa Native, has over 17 years in the Restoration Industry. He has been with Belfor for over 3 years as the Senior Emergency Coordinator. Mike's experience also includes three years as a Public Insurance Adjuster. One of Mike's primary roles are to spearhead Emergency Recovery Plans. During his off duty time, Mike enjoys spending time with his wife of 13 years and his son. Hobbies include coaching traveling baseball, boating & fishing, and he is an avid fan of all Tampa Bay Teams. This is proven by his five year affiliation with the Tampa Bay Buccaneers during their run and capture of the 2002 Super Bowl Championship.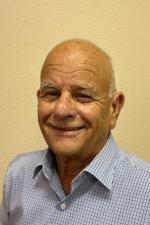 Larry Somerville
Belfor is a global leader in integrated disaster recovery and property restoration services, with more than 100 full-service offices in the United States. Larry, a Tampa area resident since 1951 and graduate of University of South Florida, has been with Belfor Property Restoration for over 29 years. In addition to being an Account Manager for Belfor, Larry has also held his Property and Broker License for over 16 years. Larry also takes on extra duties as an instructor at the Florida Department of Insurance. When not at work, Larry enjoys time with his loving wife of 45 years, his two children and three grandchildren. Hobbies include reading Civil War history, playing golf and supporting the Tampa Bay Rays.
Past Speakers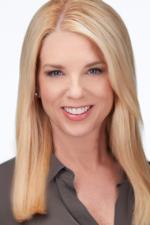 Pam Bondi
Former Attorney General, State of Florida
Pam Bondi is a fourth-generation Floridian who spent more than 18 years as a prosecutor, trying cases ranging from domestic violence to capital murder. She received her Bachelor of Arts in Criminal Justice from the University of Florida and her Juris Doctor from Stetson Law School. She had never run for elected office, but as a career prosecutor, knew she wanted to make a larger, more positive impact to help Floridians statewide. In 2010, she ran for Attorney General, becoming the 37th and first female Attorney General in Florida's history.

As Florida's Attorney General, Pam Bondi was unwavering in her commitment to make Florida the safest state to live, work, and raise a family. When she took office, Florida was considered the pill mill capital of the United States. In fact, of the top 100 oxycodone dispensers in the country, 98 of them were in Florida. In her first legislative session, she successfully fought to shut down all 98 of these unscrupulous doctors and clinics. She has since been appointed to the President's Opioid and Drug Abuse Commission where she works along side other national leaders in areas of drug prevention, interdiction and treatment.
As Attorney General, Pam obtained hundreds of millions of dollars in settlements and judgements for consumers related to Medicaid Fraud and in relief for Florida residents adversely effected by mortgage schemes and foreclosure practices. Pam Bondi stood up for the consumers during Deep Water Horizon where she worked to secure 3.25 billion in total recovery.
Pam Bondi's battle against Human Trafficking has led Florida to strengthen state laws, raise public awareness, and provide new resources to victims. She serves as the Chair of Florida's Statewide Human Trafficking Council where she has advocated for better care and protections for victims. With the creation of the Council, Pam has set the precedent for other states to follow in efforts to combat this inhumane crime.
She has been and remains a relentless champion of justice working tirelessly to protect the rights and safety of Floridians.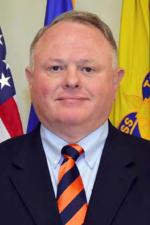 Rae McInnis
Director of Assessments and Prevention for United States Army Combat Readiness Center
Rae McInnis currently serves as the Director, Analysis, Assessments, and Prevention, US Army Combat Readiness Center (USACRC), a position he has held since March of 2018. In this position he has an Army-wide responsibility to support commanders' ability to safely conduct operations, manage risks, and ensure mission accomplishment.
He was commissioned as a Second Lieutenant from Auburn University's ROTC program in 1981 as an Air Defense officer and Distinguished Military Graduate. He attended flight school in 1983 and served in numerous command and staff positions including Troop Commander and Battalion S1 at Fort Hood, Assistant Professor of Military Science, Battalion S3 and Executive Officer of the 4th Battalion, 501st Aviation Regiment in Korea, Brigade S3 for the 110th Aviation Brigade at Fort Rucker, Congressional Liaison Officer for United States Forces Korea (USFK), and G3 Aviation Officer for Eighth United States Army (EUSA).
Mr. McInnis' final active duty assignment was as Director of Operations at the United States Army Safety Center where he served from Aug 1999-Jan 2004. He returned to the re-named Army Combat Readiness Center in 2006 as an Army civilian as the Director of Accident Investigation and Reporting at the USACRC for 12 years before assuming his current role.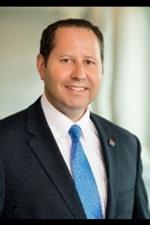 Lloyd Tillman
Director of Emergency Management and Resilience, Tampa International Airport
Lloyd has more than 20 years of airport management experience and is currently serving as the Director of Emergency Management and Resilience for the Hillsborough County Aviation Authority. In his current role, he oversees emergency preparedness, critical event management, safety, and operational resilience for Tampa International Airport.
Lloyd started his career as an Emergency Medical Technician and Airport Rescue Firefighter. He is a graduate of Florida Institute of Technology where he received his Bachelor of Science Degree in Aviation Management/Flight Technology. He is a Commercial Pilot with Instrument and Multi-Engine Ratings. He has achieved his Certified Member designation from the American Association of Airport Executives and received the FAA's Airport Safety Mark of Distinction Award in 2013. He currently serves on the Board of Directors for the Florida Airports Council one of the largest state based airport organizations representing all 20 commercial service airports and 79 general aviation airports.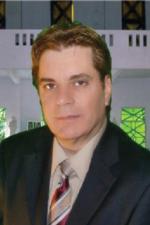 Martin Zinaich, CISSP, CISM, CEH, CISA, CSSLP, PCIP, MCP, CC
Information Security Officer, Technology & Innovation, City of Tampa
Martin Zinaich is the Information Security Officer for the City of Tampa's Technology and Innovation Department. He installed the City's first directory service, LDAP, web, DNS, email, desktop management and vulnerability assessment services, created an Information Security Office instituted a PCI program, developed a comprehensive Security Charter, instituted end-user awareness education and briefed top management on Information Technology Business Risk.
Prior to joining the City of Tampa, Martin spent 15 years in the private sector as a Research and Development engineer, then as the Technical Manager of a three-shift cable broadband repair facility. Martin also served as both Technical Manager and Operations Manager, sustaining billing and production levels.
Martin has received the Cybersecurity Leadership and Innovation Award from the Center for Digital Government. He is a member of the Domestic Security Task Force Cyber Terrorism Focus Group. He has written articles published in Popular Communications, Network World and Novell Research AppNotes. He holds a BS in Information Technology, BS in Business Administration, and an AS in Electronics Technology. He is a Certified Information Systems Security Professional (CISSP), Certified Information Security Manager (CISM), Certified Information Systems Auditor (CISA), Certified In Risk And Information Systems Control (CRISC), Certified Secure Software Lifecycle Professional (CSSLP), Certified Ethical Hacker (C|EH), Payment Card Industry Professional (PCIP), Internal Security Assessor (ISA), Certified Novell Engineer (CNE), Microsoft Certified Professional (MCP), and a Toastmasters Competent Communicator (CC).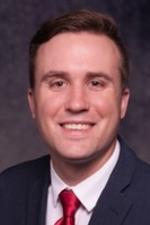 Karl Stonesifer
Strategic Account Manager, Check Point Software Technologies
Karl lives by the mantra, "If someone were writing a book about your life, would anyone want to read it?" Every day, he strives to make that answer a resounding "YES." Karl is a Tampa Bay native and a 2013 United States Military Academy graduate. After graduation, he commissioned as an officer in the US Army Air Defense Artillery Corps, where he was selected to serve with an elite Terminal High Altitude Area Defense (THAAD) Battery in defense of assets in the Pacific Theater. Karl has been an outspoken advocate for United States missile defense and received the prestigious Missile Defender of the Year Award in 2016. During his time in service, Karl has had the opportunity to serve as a lead THAAD liaison and as an aide-de-camp to senior military officers. After an honorable discharge as an Army Captain, Karl switched gears and transitioned to the civilian sector. This time, Karl seeks to protect others from cyber threats instead of incoming missile attacks! Karl works as a strategic account manager for Check Point Software Technologies, the world's largest global cybersecurity company. Karl works tirelessly as a cybersecurity evangelist, helping organizations prevent today and tomorrow's cyber threats.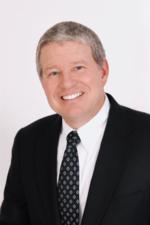 Wayne Stubbs
Director, Port Panama City
Wayne began his career in 1979 as a boarding agent with Harrington and Co. in the Port of Savannah. From 1982 to 1986, he managed the export of bulk woodchips to Scandinavia as Executive Vice President of Savannah Sales Corporation.
In 1986, he moved to Fernandina Beach, Florida to develop and manage a new deepwater port. There he served as the President of Nassau Terminals. In 2001, he moved to Panama City, Florida to serve as the Executive Director of the Panama City Port Authority. Under his leadership, the Port of Panama City has invested over $150 million dollars in new facilities, and achieved a threefold increase in cargo activity. The Port has also played a major role in attracting new manufacturing to Northwest Florida.
Wayne has served as Chairman of the Florida Ports Council and Chairman of the FSTED Council. He is an advocate for utilizing Florida's investment in Ports to attract new manufacturing industry to the State.