Speakers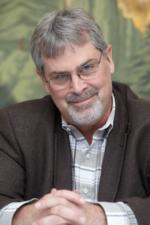 Captain Richard Phillips (Ret.)
Captain Phillips is the author of A Captain's Duty: Somali Pirates , Navy SEALs, and Dangerous Days at Sea, the story of his experience and his remarkable rescue. This dramatic story was also made into a motion picture by Columbia Pictures, STARRING Tom Hanks.
Captain Phillips is a 1979 graduate of the Massachusetts Maritime Academy, a member of the International Organization of Masters, Mates & Pilots Union, and a licensed American merchant mariner. He became Captain of the MV Maersk Alabama in 2008. Captain Phillips married Andrea Coggio in 1987. They have two children, Mariah and Danny, and reside in Underhill, Vt.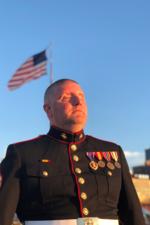 Corporal Michael Jernigan - USMC (Ret.)
Corporal (Retired) Mike Jernigan is a third generation Marine. Having enlisted in the Marines on his 24th birthday in 2002, he was sworn in by his father, Major Michael V. Jernigan, Ret., United States Army. He completed boot camp in Paris Island, South Carolina and went to the School of Infantry Camp Geiger where he received the MOS of 0351, Infantry Assaultman.
Mike's first duty station was Camp Lejeune with 1st Battalion, 2nd Marine Regiment. He soon became an active duty augment to Weapons Company, 1st Batallion, 25th Marine Regiment, and completed a 6 month deployment to Camp Schwab in the Island of Okinawa.
At the end of this deployment he volunteered to transfer to Easy Company, 2nd Battallion, 2nd Marine Regiment. With 2/2 he deployed to Iraq where he served as squad leader with Weapons Platoon. Mike served in Mahmudiyah, Zaidon, and Fallujah during the summer of 2004. On August 22, 2004 his humvee was struck by an IED (roadside bomb). Mike lost both eyes, suffered a crushed cranium and severe trauma to his right hand and left knee.
He recovered at the National Naval Medical Center, in Bethesda, Maryland, completed the Traumatic Brain Injury program and James A. Haley VA hospital in Tampa, Florida, and then completed a 16-week blind rehabilitation program in Augusta, Georgia at the VA. He was medically retired December 29, 2005.
While serving in the Marine Corps, Mike completed Jungle Warfare School in Okinawa and received a Combat Action Ribbon and Purple Heart while serving in Iraq.
Mike attended Georgetown University in 2008/2009. He graduated from the University of South Florida St. Petersburg, majoring in History. He started his first job after college as a Community Outreach Coordinator for Southeastern Guide Dogs immediately after graduation in the spring of 2012.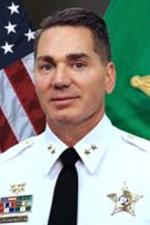 Sheriff Chad Chronister
Sheriff Chronister is a veteran law enforcement officer who has served within the Hillsborough County Sheriff's Office since 1992. He has a bachelor's degree in criminal justice and a master's degree in crminology from Saint Leo University. He is also a graduate of the FBI National Academy's 260th Session.
Sheriff Chronister became the top law enforcement officer in Hillsborough County on September 30, 2017, upon his appointmen by Governor Rick Scott. The Sheriff commands an office with an authorized strength of 2,466 sworn employees and 1,051 civilians.
Sheriff Chronister has held numerous positions throughout his career, most of which were in covert and latent investigative capacities. He began his law enforcement career assigned as a patrol deputy. Sheriff Chronister has bee a SWAT operator, Environmental Enforcement detective, Warrants Unit detective/supervisor, Narcotics Section detective/supervisor, Intelligence Unit detective/supervisor, Dignitary Protection Detail supervisor, deputy commander of the Community Outreach Division, and commander of Patrol District III. He was most recently Colonel in charge of the Department of Operational Support. Sheriff Chronister is also co-chairman of the Regional Domestic Security Task Force, Region IV Tampa Bay.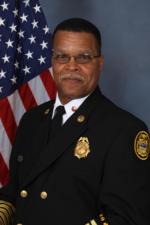 Tampa Fire Rescue Chief Tom Forward
Chief Forward began his career with Tampa Fire Rescue in October 1983. With more than 30 years of dedicated service, Chief Forward is a dynamic leader who has gained the respect of his fellow firefighters and superiors.
First assigned to the Hazardous Materials Team in 1985, Forward has steadily risen through the ranks serving as Driver-Engineer, Paramedic, Captain, Rescue Field Supervisor, Community Liaison Officer, Division Chief, Special Operations Chief, Training Chief, Personnel Chief, and Assistant Chief of Administration where he was responsible for the proper management and direction of the departmen's more than $50 million budget. Additionally, Forward oversaw the management of the Communications Division (Emergency 911 Dispatch Center), the Vehicle Maintenance Division, the Supply and Logistics Division, and the Technology and Information Division of Tampa Fire Rescue.
Since 2008, Forward has been tasked with managing the City of Tampa's Emergency Operations Center and successfully led the activation of the center during Super Bowl XLIII and the annual Gasparilla activities. Forward was also instrumental in producing for the first time an integration Emergency Operations Center that, in addition to the normal emergency support functions, incorporated and housed agencies representing local, county, regional, state and federal partners to provide oversight for the 2012 Republican National Convention in Tampa. Forward has twice been assigned to the State of Florida Emergency Operations Center in Tallahasee to coordinate fire, rescue and hazardous materials response.
In addition to his career with Tampa Fire Rescue, Forward served four years of active duty with the United States Army and two years with the active Army Reserves. For almost 21 years he served in the Florida Air National Guard, retiring in November 2004 wih the rank of Senior Master Sergeant and First Sergeant from the 290th Joint Communications Support Squadron at Tampa's MacDill Air Force Base. While at MacDill, Forward was the senior non-commissioned officer resonsible for the morale and welfare of the squadron's more than 250 airmen and service personel. During his military career, he received numerous military awards and decorations.
He and his wife Cynthia have three children: Miortis, Lakia and Thomas II.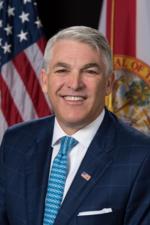 Paul Anderson, President and CEO, Port Tampa Bay
Former Federal Maritime Commissioner Paul Anderson joined Port Tampa Bay as Chief Executive Officer in December 2012 after holding a series of high-profile leadership positions in the public and private sectors over the last three (3) decades. Prior to joining Port Tampa Bay, Mr. Anderson, was the Chief Executive Officer at the Jacksonville Port Authority.
Nominated to the Federal Maritime Commission by President George W. Bush in 2003, and unanimously confirmed by the U.S. Senate in 2004, Mr. Anderson served a five-year term ending in 2008. In addition, the president designated Anderson as the Commission's Chairman and re-nominated him for a second five year term. A highlight of Anderson's service included his appointment to the Committee on Marine Transportation, a cabinet-level strategy group responsible for the nation's seaports and reporting directly to the president.
Anderson spent 10 years with JM Family Enterprises, a diversified automobile business headquartered in Deerfield Beach, Florida, and was previously a senior director of Seabulk Marine, Inc., an international marine transportation company in Fort Lauderdale, Florida. He has also served as an advisor on intermodal issues to former Florida governors Jeb Bush and Charlie Crist.
Paul recently was reelected for a second term as the Chairman of the Florida Ports Council by his fellow Florida's port directors. He also serves multiple national leadership positions including the board of directors of the American Association of Port Authorities (AAPA) and Coalition for America's Gateways and Trade Corridors (CAGTC). Paul also serves on the board of directors for the Florida Chamber of Commerce; Associated Industries of Florida; Moffitt Cancer Center Foundation; Leukemia Lymphoma Society; Florida Aquarium; Visit Tampa Bay; Tampa Hillsborough EDC; Hillsborough Metropolitan Planning Organization (MPO); and the National Executive Committee of the 2017 College Football Playoff National Championship. He has also held numerous community leadership positions including Chair, Board of Trustees, Broward (FL) Community College; Chair, Broward Alliance; Chair, Broward Health Foundation; Board of Directors of The Orange Bowl Committee; and Board of Advisors of the South Florida PGA.
Anderson has lived in Florida for over 35 years and relocated with his family to Tampa, except during the period of his public service in Washington, D.C. Anderson is a 1982 graduate of the University of Florida and completed the Senior Managers in Government program at Harvard University's John F. Kennedy School of Government.
John Esposito - Ports America
John Esposito is the Corporate Director HS&E and Security at Ports America.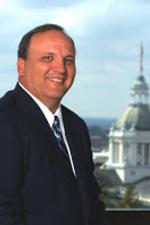 David R. Mica - Florida Petroleum Council
Mr. Mica is the Executive Director of the Florida Petroleum Council. The Florida Petroleum Council is a division of the American Petroleum Institute, a trade association with more than 600 members representing all sectors of the petroleum industry including most of the nation's major oil companies.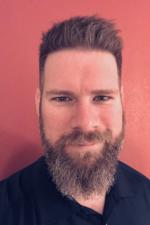 Ryan Blair - Ceres Terminals, Inc.
Mr. Blair if the Florid Safety, Security, Enironmental Manger for Ceres Terminals, Inc. Mr. Blair first joined Ceres Terminals, Inc. in 2010 working as a superintendent for cruise, and RO-RO stevedoring operations between Ports of Canaveral and Tampa. Mr. Blair worked in the Ports of Miami, Everglades, Savannah, and New Orleans intermittently throuhgout that time. Mr. Blair accepted his current position in October 2017 and is now responsible for working with all Florids operations in promoting positive culture, and compliance in the areas of Safety, Security, and Environment with primary goals of preventing/reducing common and high severity injuries/accidents in the workplace.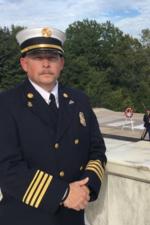 Jeff Patterson - Spcl Operations Chief (Ret.)
Chief Patterson is a 28-year fire service veteran from the Tampa Bay area having a heavy focus in the special operations realm. Responsibilities included hazardous materials incidents, vehicle extrication, marine rescue and recovery, SWAT incidents, confined space rescue, trench rescue, structural collapse rescue, and wilderness rescue. He has also been involved heavily in Homeland Security at the state level with a focus in US&R and critical infrastructure protection.
Chief Patterson also has a background in Emergency Managment with experienc on two Type III incident management teams in Georgia and Florida. He has served in the capacity of Operations Section Chief, Logistics Chief, Liaison Officer and Safety Officer.
Since retiring in March of 2017, Chief Patterson remains active as an insstructor for the National Honor Guard Academy and is the president of Facility Response Global, which helps facilities with emergency response policy and procedure development, along with training and exercise planning. He also assist his wife Shawne, who is an Executive Director with the John Maxwell Team, assisting people and businesses with leadership and personal development. He currently resides in Thomasville, Georgia with Shawne and his son Kaden while living next to his daughter Halee and one-year-old grandson, Jayce.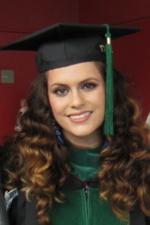 Dr. Rachelle Idziak - USF Morsani College of Medicine
Dr. Rachelle Idziak earned her medical degree from the University of South Carolina and is currently a researcher in the Internal Medicine department at the University of South Florida Morsani College of Medicne. Her reasearch interests include diabetes care and management, as well as primary care access for individuals who have experienced trauma. She is also a chronic illness advocate across socail medias. In her free time, she rides her horse Calvin and enjoys painting watercolor.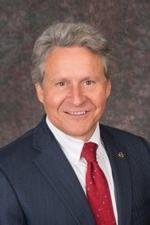 Captain John W. Murray - CEO, Port Canaveral
Captain John W. Murray joined the Canaveral Port Authority (CPA) in February 2016. A highly respected maritime executive, Capt. Murray brings a wealth of maritime experience to his role as Chief Executive Officer and Port Director for one of the world's most dynamic ports.

Prior to joining CPA, Capt. Murray was president and chief executive officer of Hapag-Lloyd USA, the U.S.-flag shipping subsidiary of Hapag-Lloyd AG, a leading global liner shipping company. A 40-year maritime industry veteran, Capt. Murray has held numerous positions of responsibility, rising through the management ranks following various mergers and acquisitions at Lykes Lines, CP Ships and finally, Hapag-Lloyd.

A U.S. Coast Guard licensed captain, Capt. Murray earned a Bachelor of Science Degree in Nautical Science from the Maine Maritime Academy.

Capt. Murray is at the helm of Port Canaveral, one of Florida's fastest growing seaports. With a staff of more than 200 Port employees, he manages a world-class gateway for cruises, cargo, recreation and logistics, as well as a gateway to new frontiers, including space.

Capt. Murray has been a member of the National Cargo Bureau since 1997, was elected to the American Bureau of Shipping in 2016, and is appointed to the National Academies of Sciences, Engineering, and Medicine (NASEM) Transportation Research Board. He served on the U.S. Transportation Command (USTRANSCOM) Executive Working Group (EWG) and participated in the biannual Department of Defense forum established to regularly interact with commercial ocean carriers supporting U.S. military sealift requirements. Capt. Murray has testified before the U.S. Congress as a subject matter expert in maritime industry management and vessel operations in a global economy. His additional professional affiliations include a long-standing member of the National Defense Transportation Association, the Navy League of the United States, the Council of American Master Mariners, and the International Propeller Club chapters in Washington, D.C., Tampa and Port Canaveral, Florida.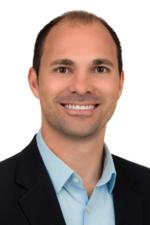 Ryan English - CEO, FLYMOTION
Ryan English is the CEO and Co-Founder of FLYMOTION, which is headquartered in Tampa, Florida. Ryan is responsible for the strategic growth, company direction and implementing business strategy visions.
FLYMOTION was formulated in 2014, and has quickly become an industry leader in providing innovative unmanned system solutions, technology integration and services for clients globally. FLYMOTION works with industries such as Public Safety, Department of Defense, Energy, Education, Security, Media/Broadcast and more.
Ryan draws from his extensive operational experience in the U.S. Coast Guard and public safety working as a firefighter, paramedic and deputy sheriff assigned to the SWAT team. Ryan brings over a decade of successful entrepreneurship to the FLYMOTION team. His forward thinking has, and continues to deliver groundbreaking advancements and innovation in the unmanned system industry.
Ryan was born and raised in Salt Lake City, Utah and it was there that he developed the passion for technology and drive for entrepreneurship.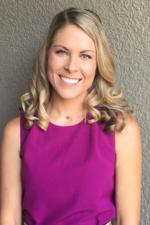 Jessi Neitzel B.S., CWP, Health Promotion Manager, Cigna
Jessi Neitzel joined Cigna in January 2015 as the Health Promotion Manager in the North Florida Sales Market. Jessi's responsibilities include assisting the sales team with completing an assessment of client's employee health and wellness culture to design a wellness strategy and program that is customized to their workforce, goals and budget.
Jessi is certified by the National Wellness Institute as a Certified Wellness Practitioner and has tremendous passion for health and wellness with over 10 years of experience in worksite health promotion. She serves on the Board of Directors for Healthy Sarasota County's Workplace Wellness Collaborative and is on the Wellness Council of Tampa Bay's Steering Committee.
Prior to joining Cigna, Jessi designed, implemented and managed the WELCOA Gold-Award Winning Well-Workplace Program at Tidewell Hospice in Sarasota, FL. Over the 4 years Jessi was with Tidewell, she lead the Tidewellness leadership team, managed health management program initiatives, oversaw vendor relationships, and developed, administered, implemented, evaluated, and measured wellness programs for over 800 employees.
Jessi has a robust understanding of comprehensive wellness programs that are both participatory and outcomes based as she strategically designed numerous wellness program by tying in financial wellness incentives to the medical plan benefits structure, which has resulted in up to 95% participation rates. She has experience measuring results including improved health status and ROI associated with health management strategies.
Jessi holds a Bachelor of Science in Corporate Health Promotion and Wellness from the University of Wisconsin-Stevens Point. She also is a Certified Health Coach throuh Wellcoaches (trademarked), holds WELCOA Faculty Status, and is a Certified Freedom from Smoking Facilitator by the American Heart Association.
Jessi resides in Ellenton, FL with her husband and two sons. She enjoys competitive running and is a snowboard enthusiast.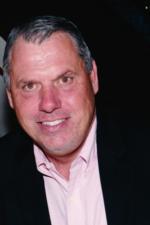 Scott Loper, Airport Operations Safety & Compliance Manager, Tampa International Airport
Scott Loper is a 29 year airport operations veteran who says he has been blessed to have worked at Tampa International Airport (TPA) his entire career. From entry level manager to duty manager to airfield manager, Scott has experienced every facet of operations at a large hub international airport. He coordinated operational safety concerns for all construction projects from 2004 through 2013. At TPA, he is known as Mr. Airport by his coworkers for his knowledge of TPA and his fact-filled and passionat airport tours. As the Airport Operations Safety and Compliance Manager, he is entrusted with the development of the Safety Management System for Tampa International Airport.
Scott is an Army brat who was born in Paris, France and grew up on Army bases around the world. He cited his four years in Kaiserslautern, Germany as a teenager where he caught the aviation bug. Watching F-4 Phatoms flying low, fast and loud, inspired him to choose aviation as a career field. Scott graduated from Florida Institute of Technology (F.I.T.) with a Bachelor of Science Degree in Air Commerce/Flight Technology and went on to receive an MBA also from F.I.T.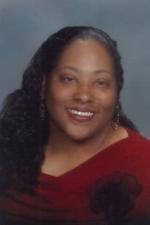 Rosa L. Webster, Coordinator of Safety & Industrial Health, Tampa Electric, an Emera Company
Ms. Webster holds a Bachelor of Science in Biology from Western Carolina University and is currently pursuing a Master of Science Management. She has a mlutifaceted position serving as the Coordinator of Safety & Industrial Health for Engineering and Project Management. Reponsibilities include working on various engineering projects, ineracting with members of the Tampa Electric safety staff, and overseeing contractor safety. Rosa also holds several roles related to Tampa Electric's Emergency Preparedness. In addition to being Corporate Radiation Safety Officer, Rosa serves on the Business Emergency Response Team (B.E.R.T.), Peer Support Team, Pandemic Steering Committee, Bio-Terroism Response Team, and is a 40-hour First Responder.
Jason Alvero, Director of Emergency Management, Fort Lauderdale Airport
Mr. Jason Alvero received his Bachelor of Science degree in Aerospace Operations from the Metropolitan State University of Denver. While advancing his education, he also obtained his private pilot's license.
His aviation career began with the United States Marine Corps where he was attached to a mobile unit that established remote tactical air operations centers. He then transitioned into civilian aviation where he served in various roles at the Centennial and Vance Brand general aviation airports.
He is now the Airport Emergency Manager of the Fort Lauderdale-Hollywood International Airport. Since taking this position in September of 2016, he has been witness to and played a vital role in the response and recovery efforts with several emergencies including two major aircraft accidents, an active shooter, terminal evacuations, multiple airport-wide network outages, multiple hurricanes, water main breakages, and several others.
Mr. Alvero is additionally an active member of the FAC Operations Committee, Broward County Emergency Coordinators Council, Broward County Local Mitigation Strategy Committee, Broward County Family Assistance Center Committee, Broward County Health Care Coalition, Regional Domestic Security Task Force, and the International Association of Emergency Managers.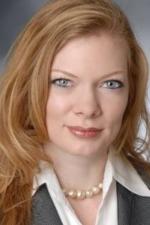 Dana W. Hudson, Founder and CEO of c6 Strategies LLC
Dana W. Hudson is founder and CEO of c6 Strategies LLC, a federal government relations and public affairs firm. Dana has lobbied elected officials and policy-makers on behalf of diverse public and private interests at all levels of government for more than 20 years.
As a #ChangeAgent and connector of good people, Dana advocates to brings forward cutting edge, private sector innovation in order to meet the needs of the warfighter and our nation's first line responders. Dana serves as a trusted resource to Congressional leaders and to the Defense, Special Operations, Intelligence and Homeland Security communities.
Dana is a graduate of Virginia Tech University, with a Bachelor of Arts in Political Science, concentrating in Legal Studies. She is a member of the OSS Society, serves on the Board of the National Defense Industrial Association (NDIA) SO/LIC Division (Special Operations/Low Intensity Conflict) and the USO Young Professionals Committee. Dana is a passionate community servant who volunteers and advocates for several veteran's associations, as well as local and national animal rescue organizations